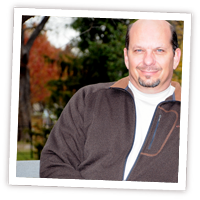 Randy Skinner
Randy Skinner serves as director of the Greater Dallas Area Justice Revival. Skinner was selected by the leadership team of the Justice Revival Dallas movement in the fall of 2009 to lead the adopted initiatives centered on schools and housing. He has served as executive director of Strategic Justice Initiatives (SJI) since 2001. SJI is a non-profit 501c3 educational organization for the development of safe homes, safe schools, and safe communities.

During his time as director of Strategic Justice Initiatives, Inc., Skinner was credited with bringing a comprehensive overall strategy to the West Dallas area beginning in 2003 which has resulted in a transformation in the housing industry and helped generate millions of dollars to non profits in the city.

As director of the Greater Dallas Area Justice Revival, and consultant to non-profits, government agencies and churches in the arena of urban transformation, Skinner brings a fresh innovative perspective to community transformation for the city of Dallas. He desires to serves the local community by assisting local churches, non-profit organizations, governmental agencies, and businesses by giving them a proven Five Phase Transformation process that begins the process of re-claiming their community.

Skinner developed the Five Phase Transformation model as a result of serving as a national consultant to federal, state, and local law enforcement, social, non-profit, and governmental agencies for over the past thirty years. The model begins by helping you utilize research and analysis of your community; works with you personally to develop a campaign to cast new vision, form strategic partnerships, and then guides you on how to build a community rally to mobilize local citizens to reduce crime and poverty.

As an advocate for justice, Skinner has committed his life to bringing change and healing in the arena of child abuse, social justice, and communities plagued with poverty and crime. He is noted for his work for justice in Civil Rights cases in the African-American and Hispanic community, as well as for abused children. He has served as a consultant to local, state, and national political parties to assist in community transformation. He has also been involved in consultation with national leaders in Mexico, China, and South Korea.

He currently serves as Chairman of the City of Dallas Ethics Advisory Commission, appointed by Mayor Tom Leppert. He also served on the executive steering committee for Justice Revival 2009 representing Mayor Leppert to the denominational and diocese leaders of the North Texas area.

He has authored numerous books, including Why God Created Dallas: A Historical and Spiritual Map of the City. He is also author of Redeeming the Land: A Guide to Spiritually Mapping Your Community and Cleansing the Land: Praying the Shepherds Heart for Your City. Skinner also serves as a advisor to YWAM (Youth With A Mission) in Tyler, Texas, one of the largest mission sending agencies in the United States.

Skinner is a graduate of Howard Payne University in Brownwood, Texas (B.A.) and Southwestern Baptist Theological Seminary (M. Div) in Ft. Worth Texas.
Skinner currently lives in West Dallas working as a tireless advocate for those suffering. His home also serves as a spiritual outreach for the community of sixty homes in his neighborhood.

For more information on Randy Skinner and his work in community transformation, see: www.citytransformation.org