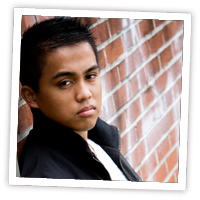 Overview
How Dallas Is Changing the Face of Homelessness
The Face of Homelessness is changing in Dallas. In its beginning, there was fierce opposition from a business community opposed to its location, and doubts about its ability to manage our city's increasing homeless population. Read the amazing story of how city leaders, mental health and housing experts are making a lasting difference. Click here.
The True Picture of Homelessness in Our City
While an aggressive campaign to end homelessness in our city has made great advances, there were 1,850 citizens of Dallas on the homeless rolls for the first time due to economic recession. Of the total homeless population, 47% are women and children, while 20% are Veterans who fought for our country. To read more, Click here.
To learn more about how the Dallas Metro Homeless Alliance and faith partners are helping end chronic homelessness, click here: The Call

Why Supportive Housing Ends Homelessness, Reduces Crime, and Changes Lives
We all want safe homes, safe schools, and safe communities. Does it surprise you, that so do the homeless? Forty-Seven percent of the homeless are women and children. Twenty-Three percent are married couples. They want safe affordable housing just like you. To learn more, Click here.
The Moral Obligation of the Faith Community To Respond to the Homeless Crisis
The teachings of Jesus Christ were clear that his followers had a duty and obligation to the homeless and that their response was a reflection of their spiritual condition. To learn more, Click here.

The "Faith in the Homeless" Campaign and How You Can Make A Difference
The Justice Revival commits our spiritual influence to communicate to our cities political leaders, civic leaders, and business leaders the gospel message as it relates to this issue. We will work to facilitate and sponsor neighborhood engagement on this issue as well. For more information on how your church or organization can help, Click here.
The Incredible Success of the Bridge
In 2004, when the City of Dallas presented its 10-year Plan to End Chronic Homelessness which included a recommendation to build a new homeless facility in the city, it faced fierce opposition from the business community opposed to locating services near the central business district. Citizens had doubts about the City's ability to manage an increasing homeless population, and they criticized the Metro Dallas Homeless Alliance's nonjudgmental philosophy toward their clientele.
Today, however, that facility--The Bridge-- receives praise from its former opponents and also from churches, businesses, government, and law enforcement. It is a successful model that is the envy of other cities. Click here to read the full story.
Click here to go to our volunteer form to help end homelessness.
Click here to learn more about organizations serving the homeless.