Ending Hunger a
Whole New Way
A Business Approach to Eradicate Hunger
FEED 3 was launched in 2010 by Randy Skinner, who serves as Executive Director of the Greater Dallas Justice Revival and Strategic Justice Initiatives, Steve Riach, founder of Heart of a Champion character program, and Russell Lake of the One Heart Project, which has enlisted the support of many professional athletes and business leaders.
The Three men believed a pro-business model is needed to eradicate widespread hunger in Dallas. Feed 3 is a holistic approach to end hunger, by feeding the body with nutritional foods, feeding the mind with character based programs, and feeding the soul, by partnering business and church groups with impoverished communities.
FEED 3 contains three key elements:
1) Feed the Body – Meets the physical hunger needs
2) Feed the Mind-implements a successful character education program
3) Feed the Soul-engages the community to provide ongoing support
The Hunger Landscape
The Hunger Landscape in the Greater Dallas area is vast. The majority of the more than 280,000 children in the Greater Dallas area, facing hunger on a daily basis, live in the southern sector of our city. In the Dallas Independent School District, more than 87% of the children are eligible for lunch program assistance. Educators are discovering that many challenges in the classroom are related to hunger. FEED 3 is a joint project with the Texas Hunger Initiative to end the hunger crisis in North Texas.
Click below to see the landscape of hunger in Dallas.
Feed the Body
Feed the Body is a grass roots campaign located in impoverished neighborhoods to identify and meet the needs of families suffering from hunger. This is accomplished in three ways:
• Local schools where 87% of children are on the government school lunch program are provided backpacks of food for weekends.
• Local food pantries provide supplemental groceries for one hundred families each week, and
• Local communities are surveyed by church and nonprofit volunteers trained in signing up families with USDA programs that assist families with hunger and nutritional challenges.
How Can I Get Involved?
Adopt a Child- You may wish to sponsor one or more children in one of our targeted schools. For $5 a meal you can ensure that a child will not go hungry.
Adopt a School – There are currently 70 elementary schools in DISD that need backpacks provided for children who have little or no food on weekends. For $25 per child, enough food will fill a backpack for a weekend.

Adopt a Pantry- There are 24 selected sites where families receive supplement groceries. A donation of $700 can provide 100 families supplemental groceries for a month. A donation of $8,400 will provide 100 families supplemental groceries for a year.

Adopt a Kitchen- There are four targeted areas of our city where industrial kitchens are needed to feed 250 children each afternoon. Located near schools with the largest concentration of children needing after school meal, the food costs are supplemented by the USDA, and local retired residents are trained in food preparation. These locations also provide after-school tutoring for children in a safe environment.
Click here to read more on the backpack program.
Click here to download list of food items for backpacks
Feed the Mind



FEED 3 recognizes that in order to create cultural transformation, mindsets, habits, and coping skills must change. To this end, FEED 3 seeks to implement effective character based programs in local schools.
By feeding the mind with an engaging character curriculum, we can help increase graduation rates, test scores and grade averages. These result in safe and secure schools for learning.
A critical element of FEED 3 is the nationally acclaimed Heart of a Champion program which currently runs in twenty-four states at schools and/or juvenile justice facilities with proven success. The program, endorsed by educators and key political leaders has produced measurable attitude and behavior change on secondary school campuses.
Character Development
Steve Riach, whose Heart of a Champion program has received Congressional recognition believes that character based education helps destroy poverty. "We are seeing an incredible graduation rate in devastated inner city schools with our character development program". If we can help students stay in school and succeed there chances of repeating the cycle of poverty diminish."
"Dallas inner city schools have a graduation rate of less than 68% and statistics show that many of the other 32% of high school dropouts enter into poverty and prisons." said Russell Lake. "These numbers indicate a depleting work force that burdens our tax base, increasing the potential of poverty and crime."
Overview:
The program was developed by leading character content providers in association with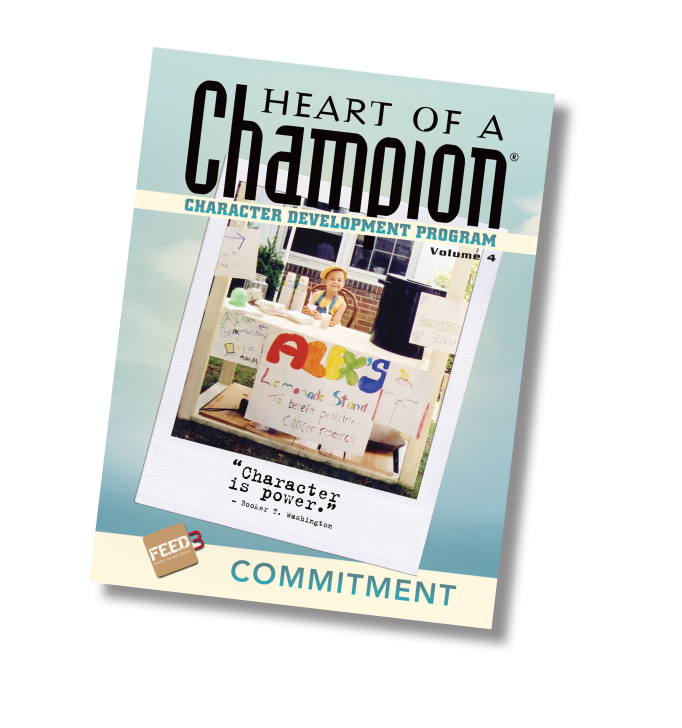 teachers and principals throughout the US. Since its inception, hundreds of thousands of young people have been changed through this powerful program. In Dallas, during the 2008-2009 and 2009-2010 school years, 100% of the DISD high school seniors participating in the Heart of a Champion program graduated district wide. With the generous support of companies such as Interstate Battery, Coke and high profile professional sports teams, such as Kansas City Chiefs, Houston Texans, Los Angeles Angels of Anaheim, the program is available at a very low cost.
COST:
The Heart of a Champion student program costs just $20 per student for the entire school year, including curriculum materials (9 workbooks), educator materials (leader's guide, DVDs, poster sets, online materials), and training. The Heart of a Champion Learning adult materials cost $35 per individual, including workbooks, and facilitation, for groups of more than 1,000, or $50 per individual for populations of 100-999.
Feed the Soul
The uniqueness of the Greater Dallas Justice Revival is that it creates a special relationship between students and their families in the local church and schools. This results in a changed atmosphere on campus by churches being involved in mentoring, character development, after-school programs, discipleship, and outreach to families. This critical component transforms the family and community dynamic as a lasting safety net.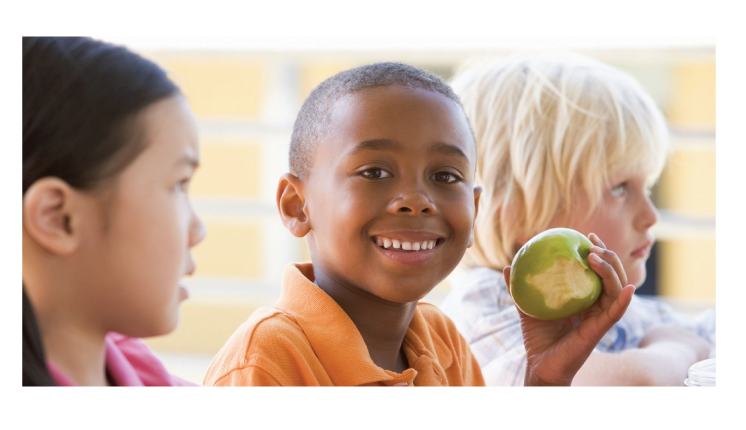 Feed the Soul is designed to be implemented by individuals and groups of all types. The target of these groups will be seeking areas within their communities with the greatest need. Feed the Soul events empower communities by demonstrating that acts of kindness are unselfish acts that bring people together, thus strengthening the community.
It is a focused attempt to provide a vehicle for people to demonstrate compassion and kindness on a broad and collective basis. The effort is not limited to a particular demographic, socioeconomic, ideological, religious or geographic category, but is designed to impact everyone.
Feed the Soul events include:
- Beautifying and landscaping school grounds
- Revitalizing a school property in disrepair
- A day of tutoring students
- Building a playground on school grounds
- School supplies, Athletic equipment, Art or Musical Support
- Distributing adequate food and clothing for students in need
The areas of service are endless and there are many who would be blessed by these simple acts of encouragement. The cost of these individual acts of kindness vary depending on donations, volunteer labor, and product costs. Donations from $800 (Landscaping), $1,500 (Revitalization) $5,000 (School Garden) $10,000 (Athletic or Musical Equipment) $25,000 (Playground Equipment) are needed.
Click here to get involved in the homeless initiative.
Please click here to go to The Challenge facing our school district.
Please click here to go to The Challenge facing homelessness.
Please click here to meet our staff.